Discover how Muon Marketing's expert Illinois SEO services can skyrocket your business. Learn about local SEO, traditional vs. digital marketing, and why outsourcing is a smart choice.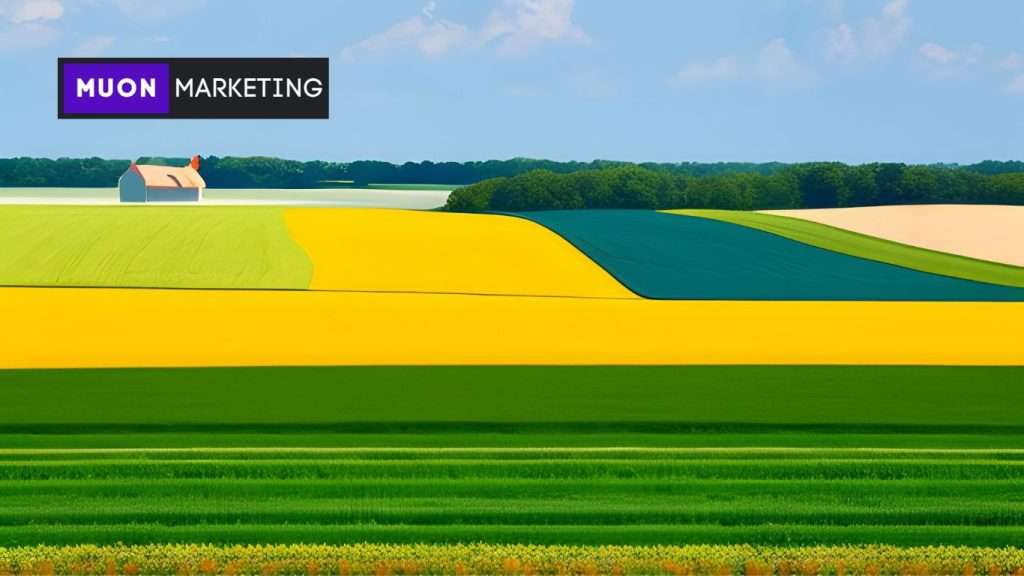 Growing Your Business with Expert SEO Services in Illinois
If you're a business owner in Illinois, you know that growing your business in today's competitive landscape is no easy feat. With countless businesses vying for the top spot on search engine rankings, you need an edge to stand out. At Muon Marketing, our SEO experts are here to give you that edge by providing top-notch SEO services designed to boost your online visibility and drive more customers to your business.
In this blog post, we'll discuss how an SEO company in Illinois can help you grow your business, explore local SEO and the differences between traditional and digital marketing, and explain why outsourcing your digital marketing efforts to experts is a smart decision.
What is Local SEO and Why Does It Matter?
Local SEO is the process of optimizing your website and online presence to rank higher in search engine results for local searches, such as those containing the terms "near me" or "in [city name]." This type of optimization is vital for businesses that serve a specific local market, as it helps attract customers who are actively searching for products or services in their area.
Here's why local SEO is essential for your Illinois business:
Targeted Traffic: Local SEO helps you target potential customers who are actively searching for services or products that you offer in your area. By focusing on local keywords and optimizing your website for local searches, you increase your chances of reaching the right audience.
Increased Visibility: With the help of local SEO, your business will appear higher in search engine results, making it more likely that potential customers will find and choose your company over your competitors.
Relevance and Trust: By optimizing your online presence for local searches, you show search engines that your business is relevant and trustworthy, further increasing your chances of ranking higher in search results.
Traditional Marketing VS Digital Marketing: Which Is Right for Your Business?
Both traditional and digital marketing play essential roles in promoting your business, but they have distinct differences that affect their overall effectiveness.
Traditional Marketing
Traditional marketing includes advertising methods such as billboards, print ads, radio spots, and television commercials. While these methods can be effective in raising brand awareness, they often lack the ability to target specific audiences and measure results accurately.
Digital Marketing
Digital marketing, on the other hand, includes strategies such as search engine optimization (SEO), pay-per-click (PPC) advertising (e.g., Google Ads), social media marketing, and email marketing. These methods allow for precise audience targeting, real-time performance tracking, and the ability to make data-driven adjustments to your campaigns.
In today's digital age, focusing on digital marketing is crucial for businesses of all sizes. However, this doesn't mean that traditional marketing should be completely discarded. Instead, a well-rounded marketing strategy should include a combination of both traditional and digital marketing methods to reach the broadest audience possible.
What Does an Illinois SEO Company Do?
SEO companies, like Muon Marketing, specializing in search engine optimization. Our goal is to increase the visibility of your business on search engines like Google, which can lead to increased traffic, more leads, and higher revenue. We do this through a variety of strategies, such as:
Keyword Research and Optimization
We identify the most relevant and high-converting keywords for your industry, ensuring your website ranks higher for those search terms.
On-Page SEO
Our team optimizes your website's structure, content, and meta tags, making it more accessible and user-friendly for both search engines and users.
Off-Page SEO
We build a strong backlink profile for your website, increasing its authority and trustworthiness in the eyes of search engines.
Local SEO
We optimize your business for local search, helping you stand out in your local market and attract more customers in your area.
Benefits of Partnering with an Illinois SEO Company
Save Time and Focus on Your Core Business: As a business owner, your time is valuable. By outsourcing your digital marketing to an SEO company like Muon Marketing, you can focus on what you do best: running your business. We'll take care of the rest.
Expertise and Experience: Our team of SEO professionals has the knowledge, skills, and experience to create and execute a comprehensive SEO strategy tailored to your business's unique needs and goals.
Cost-Effective Solutions: Outsourcing your digital marketing to a specialized SEO company can be more cost-effective than hiring an in-house employee. You'll gain access to our entire team of experts, tools, and resources without the overhead costs of a full-time employee.
Get Started with a Free Consultation or Website Scan
Ready to propel your business forward with the help of an expert Illinois SEO company? At Muon Marketing, we're committed to helping you achieve your digital marketing goals. Sign up for a free consultation or request a complimentary website scan to identify areas for improvement. Together, we can unlock your business's full potential and drive sustainable online growth.